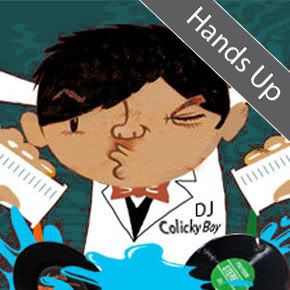 This is a one-hour set featuring hands up remixes. So many good tracks! It continues from Nonstop Hands Up Mix #26 and averages 144 bpm.

Playlist:
1. DJ Mikesh – My Style (MaLu Project Remix)
2. Remady – No Superstar (DJ THT Bootleg Mix)
3. Carly Rae Jepsen – Call Me Maybe (PJ's Prank Call Mix)
4. One Direction – That's What Makes You Beautiful (Nova Scotia Remix)
5. Ti-Mo vs. Megastylez – Rescue Me (Club Mix)
6. Lolita Jolie – Non Non Non (The Real Booty Babes Classic Mix)
7. Sunset Project – Welcome Back (Crystal Lake Remix)
8. Maroon 5 feat. Wiz Khalifa – Payphone (Dale & Harms Bootleg Mix)
9. Flo Rida – Whistle (D-Base Hands Up Mix)
10. Train – Drive By (Plac!d Bootleg)
11. Skiddaw – Saturday Night (MaLu Project Remix)
12. Lily Allen – Not Fair (Wayne Mont Remix)
13. Selena Gomez & The Scene – Love You Like A Love Song (Vinnight Hands Up Remix)
14. Rihanna – Where Have You Been (Frame Booty Mix)
15. Phat Bomb – Back In Time (Basslouder Remix)
16. Party Rockerz – In My Mind (Niccho & DRM Mix)

If you're a premium member, you can download this mix now. Not a premium member? Download this mix for $2.99.


Listen to a 3-minute sample from this mix: